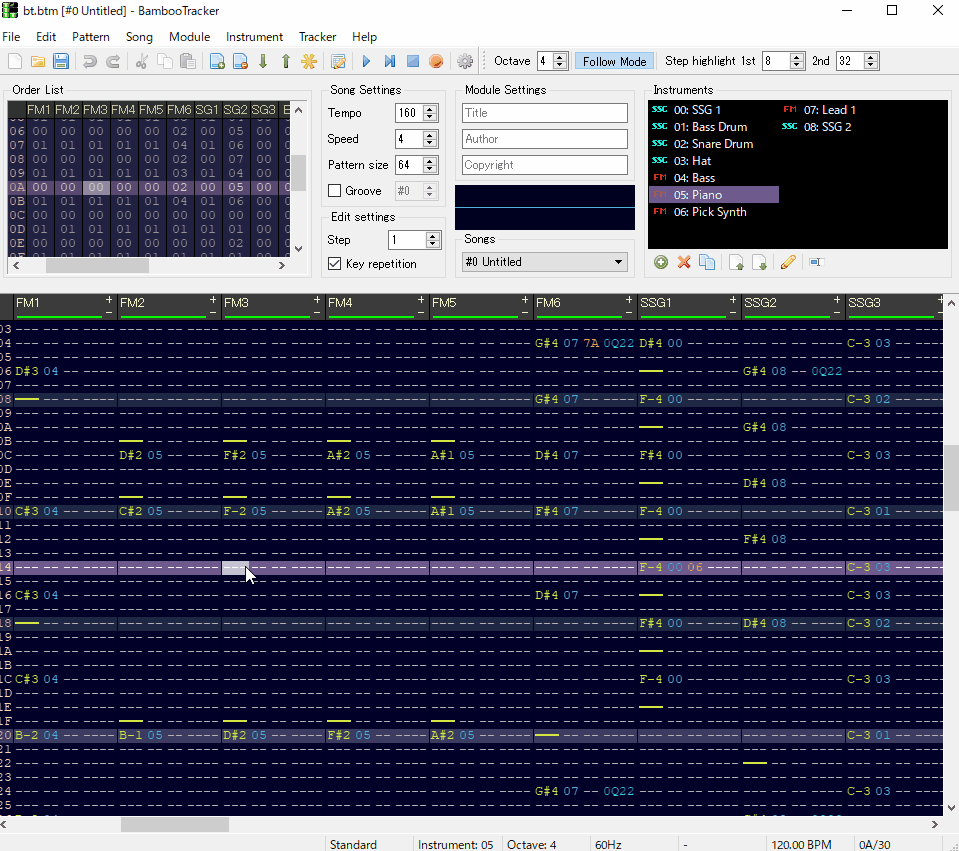 BambooTracker is a cross-platform music tracker for the Yamaha YM2608 (OPNA) sound chip which was used in NEC PC-8801/9801 series computers.
Features
Multi-platform
It is available for Windows, macOS and Linux systems.
Multi-language
English, Japanese, French and Polish languages are supported.
Graphical instrument editor
FM sliders and instrument sequential macros can be edited using mouse.
MIDI input
Note input via a MIDI device is supported.
Import
Other tracker/MML's FM / SSG instruments, ADPCM samples are loadable.
Export
Export your module as WAV, VGM and S98 files.